Density Testing
Understand the Importance of Density testing in Edmonton
Density is a technical term that is mathematically described as mass per unit divided by volume. Simple Density Testing measures the mass or quantity per unit of volume of a particular object. The density of different object varies on the periodic table and are directly affected by environmental changes such as atmospheric pressure and temperature. It is sometimes also affected by the chemical reaction of other objects or substances.
When it comes to the construction industry the density of building materials matters a lot. The solid density is used to regulate material quality from raw residue to the molded final product. Skeletal and geometric densities permit producers and researchers to determine the open absorbency of an object, or treated sample, which points to critical properties like temperature, strength, processability, and tolerance. For example, certain porosity is essential to avoid breakage during compression. Ultrapyc is used to measure skeletal density and auto tap for bulk density provides sufficient information about vital construction material properties like density, slab porosity, and powder purity.
We at CMT serve the construction industry in British Columbia, Alberta, Edmonton, Calgary, Fort McMurray, Red Water, Red Deer, Chetwynd, Fort St. John, and Hudson's Hope to determine the density of their building material. We provide the best density testing in Edmonton. Our work history shows how construction companies and getting benefits from our material density testing in Edmonton. No one can deny the importance of material density. For example, bitumen (the main component in asphalt) density plays a vital role in road construction, but property measurement was usually a lengthy and messy process. Our company uses the Ultrapyc series to cut time and make the process clean and simple. We support bulk volume samples (improved sampling statistic), remove air and automatically perform multiple times, and generate printed reports within a couple of minutes. The sample tested is taken out dry and without any defect, and the best thing is that the same aliquot is used by our team for further analysis or tests.
Get the right services of Material testing at Central Material Testing
Central Material Testing is supporting construction businesses in judgment and practical experience related to the inspection and testing of the construction material. It can measure the interaction of earth materials, environmental effects, and groundwater with construction works to give a compatible surface material. We offer sophisticated modeling techniques, geotechnical monitoring, and laboratory Soil Testing to add scientific sources for developing harmless and cost-effective resolutions.
Central Material Testing has a team of highly skilled material specialists with design and construction experiences on projects in many environmental locations and unique land conditions. We offer you anticipated construction techniques for short and long-term construction performance requirements.
Why Density Testing in Edmonton at Central Material Testing?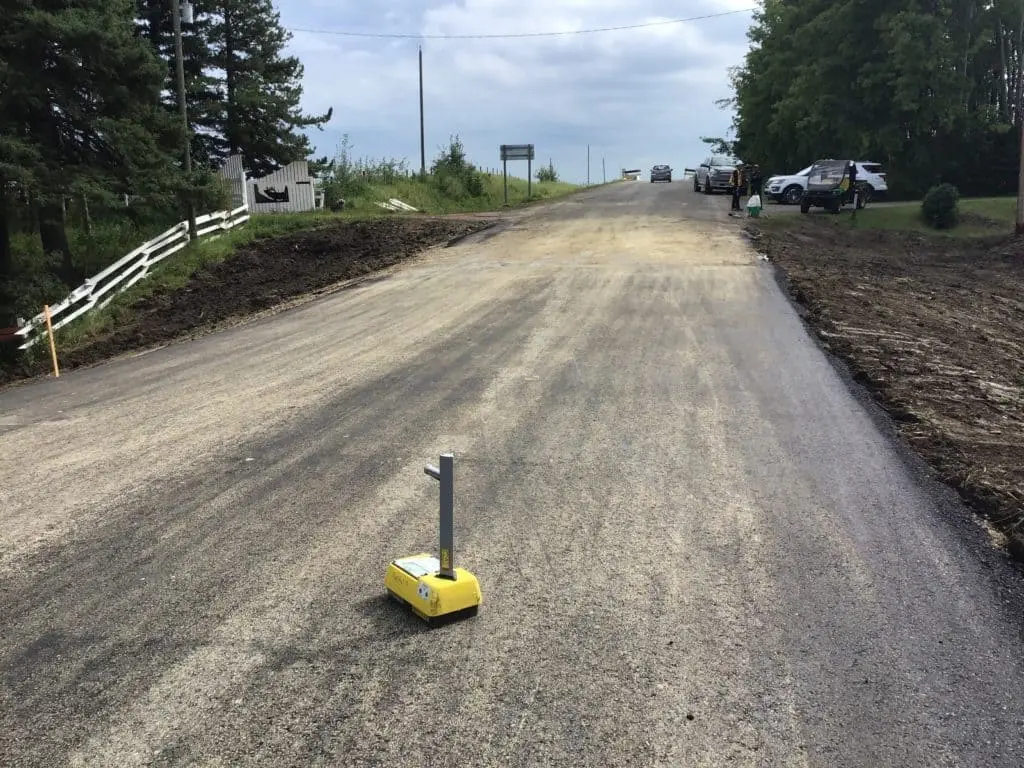 CMT has office locations in British Columbia, Alberta, Edmonton, Calgary, Fort McMurray, Red Water, Red Deer, Chetwynd, Fort St. John, and Hudson's Hope offering testing services related to soil, concrete, and asphalt for construction site projects. Our density testing in Edmonton services is reliable and quick for making instant decisions related to your construction site projects.
Central Material Testing has a team of experienced technicians and engineers who carry out the inspection and material testing related to local and regional construction projects. We offer proper quality control with compaction and material density testing in Edmonton. We ensure practical solutions to manage construction challenges while keeping cost-effectiveness and efficiency into consideration. Our field testing helps to ensure that construction specifications are in compliance with the project requirements. We are certified by the Canadian Council of Independent Laboratories (CCIL). Our lab facilities offer you detailed options for testing and inspection of soil and other building materials with a vast number of testing options available.
Overview of CMT's Density Material Testing procedure
Central Material Testing is a leading construction material testing company. We serve our clients to measure the density of the required material. There are several ways used by our company to check the density, depending upon the nature of the material and construction site we decide the best suitable method for you. The density of the material is usually expressed in lb/ft3 or kg/m3 and displays the compactness of the building material. It's the unit weight of the object signified by the symbol row (p). Density portrays the compactness degree of a material, more density means more compactness. Listed below are methods used by our company to determine the density:
Traditional density measurement method: Our skilled workforce pours the main sample into a tube and evaluation the sample to specify what quantity of sand, soil, or other construction material adjusts in a particular area with the present compaction level. Both materials can be weighted wet or dry to deliver additional density information. Further lab tests can be performed to determine or evaluate the materials present in the tester.
Special field testing: Our special field testing includes the use of new and updated nuclear equipment to forecast the density on site, besides other choices for gravel, coarse rock, and other construction material. The finest density test relies on the testing company and the setting. We are a known name in Edmonton in satisfying density craving in the construction sector. Our comparison with other companies will let you know our strengths in the market. We assure you are the result will make you happy when compared to the market.
Geotechnical testing procedure: Our geotechnical test is normally used in major construction projects such as bridges and high rises, where the quality of soil is a vital factor. If our density test results are not up to the mark of building standards we suggest engineers reimburse it with bedrock anchors to share the structure weight. This test gains huge weight and must be conducted under the supervision of skilled workers like ours. Any failure in disclosing poor soil will lead to a huge loss. So better be careful in selecting the right company for your test.
Periodic density Test: Periodic density test is applied on construction sites like buildings and roadways to define the level of material and Soil Testing in Edmonton. This test is applied at every step so that if any problem occurs it is recognized and addressed instantly before the start of the next procedure. This test is relatively low in cost compared to the expensive rollback for the fixation of a density problem in the previous level of the project. Our periodic density test outcomes can also be used as a standard of assurance that your construction project satisfies all safety standards.