Quality Control & Assurance in Edmonton
Make the Construction Projects Reliable with Quality Control and Assurance in Edmonton
Quality turns out to be the most important thing for any construction project and comes as a result of excellent work without compromise. At Central Material Testing, we do quality control testing to simplify the quality management process. Furthermore, Quality Control and Quality Assurance in Edmonton make the construction project more reliable. Quality Control (QC) and Quality Assurance (QA) are critical parts of the quality management of a construction project for quality services. At CMT, we take these terms very seriously and quality control testing is often used together by engineers, managers, and contractors involved in the construction sites activities and is of great importance.
Our experts and technicians follow the control and prevention guidelines to evaluate any construction project. We are offering services for quality control and assurance in Edmonton, Alberta, Calgary, Fort MacMurray, Red Water, Red Deer, British Columbia, Chetwynd, Fort St. John, and Hudson's Hope. Quality control QC and quality assurance QA are attached terms for handling the quality of a construction project. Though, these terms refer to specifically different activities on a construction site.
What are QA and QC and How CMT helps with them in Construction projects?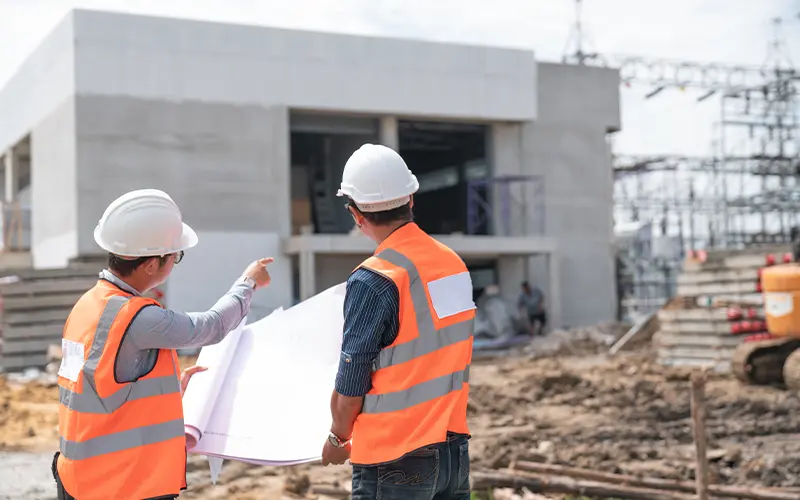 Quality Control (QC) is understood as detecting and rectifying problems when they happen, while Quality Assurance (QA) is the method of preventing issues from occurring. Further, the f definitions clarify the concept as Quality Control is an arrangement of routine technical actions to calculate and control the quality of the construction actions happening on the construction site. The QC process is designed to:
Provide repetitive and dependable checks to guarantee integrity, precision, and extensiveness of the material, elements, or service.
Document and records all QC actions or any defaults encountered along with its rectification process.
Digital advancement of web panels with all the systems for QA is proven for project monitoring and analytics regarding quality is a prodigious way to guarantee the best quality on the construction project. At Central Material Testing, we bring you this service and other intricate quality control and assurance testing and functions.
Quality Assurance (QA) is a sequence of organized and systematic exercises spread out before a project commences. The point of this strategy is to offer certainty that quality supplies will be fulfilled throughout the completion of the construction project. In other words, QA is the procedure of planning to fix the right things in the correct way to attain the anticipated quality at the termination of the construction project. The QC part at Central Material Testing is applied through an app that efficiently controls the quality on site. The Central Material Testing app follows real-time data that is to be entered on-site. This certifies that the precise process is monitored at the construction time and the anticipated quality is achieved.
Hire the Best Quality Control Testing Services in Edmonton
CMT helps to manage quality control testing which is essential to identify every detail of the construction project. To certify the desired quality standards on a construction project, we perform crucial quality control and assurance testing in Edmonton to comprehend every quality management constituent and perceive the difference between them. We at Central Material Testing clearly understand the difference between Field QC/QAs Services and rise communication between contractors, clients, and other important stakeholders. A clear consideration makes the project squad more vigorous and more effective in achieving the quality objectives of the project. On the contrary, companies with a blurred understanding can lead to incorrect decisions, further elevating the risk of faults occurring and more entitlements going down the road.
We are more expected to attain quality targets if the real quality is observed, measured, and enhanced regularly. We at Central Material Testing are here to help you with quality control and assurance in Edmonton, Alberta, Calgary, Fort MacMurray, Red Water, Red Deer, British Columbia, Chetwynd, Fort St. John, and Hudson's Hope.
QA and QC Comparative Services for Construction Projects at Central Material Testing
Fundamentally at Central Material Testing, QA is attentive to averting defects, and QC is motivated on recognizing the faults. We do Quality Assurance for making an arrangement before the real construction begins. It is a process that oversees quality. We record the principles, methods, standards, and strategies that should be done and guarantee they are known to the entities who need to know them.
The perilous components of QC are scrutiny and activity. We design the best arrangement and structure set up to monitor the work to certify the results that are anticipated. On the other hand, QC is the analysis of the workmanship on a construction site. Quality Control validates that the anticipated quality is met. At Central Material Testing, QA is someone to monitors and instructs the formwork and rebar, succumbing to the concerns to get them fixed, and stalking is set before concreting begins in the specific slab. Our QC services will be offered as an expert person or inspector visiting the construction site, examining the rebar diameter, rebar spacing, and drawing, as well as sturdy formwork and safe with no debris cover blocks intact.
The subsequent three phrases will create a difference clearly:
QC chooses suppliers, materials, and processes capable of QA standards.
QC certifies the construction meets standards quantified by QA.
QC authenticates project requirements with QA processes.
Why us?
Central Material Testing is offering inspection, testing, and quality control & assurance services for all kinds of commercial, residential, and large industrial construction projects. We are a team of experts and technicians committed to creating robust & sound infrastructures. It will promote growth & development for the construction businesses and communities. With a team of experts, we will be offering services right from the start till the approval of the construction material and process. We bring quality and assure it until the completion of your project. Our services are based on industry-leading insights, transparent guidance, and superior service.