Construction is a major happening in today's era with quality control testing. Asphalt quality testing is one of the key contributor in making the road and pavement up to the mark. Central Material Testing is an Edmonton-based material testing company that offers concrete, soil, and asphalt testing services on the field and at the Lab at an affordable price. Asphalt and asphaltic materials are verified to industry quality standards for R&D support in all kinds of construction projects. Central Material Testing asphalt laboratories perform analysis to international industry and regulatory standards including AASHTO, ASTM, ISO, EN, and other asphalt & petroleum compliance criteria. We offer asphalt quality control testing, quality assurance, and related expertise all under one roof.
The Importance of Asphalt Quality Testing Edmonton
Asphalt has many uses; its prime application is road and pavement construction. In any atmosphere, roadways are expose to a wide range of severe conditions. Including risky temperatures and precipitation that result in the inevitable wear and tear of heavy practice. Road construction may also be influenced by shifts in the ground, consequently changing the surface grade and putting additional pressure on the asphalt. Asphalt Quality Testing Edmonton is key to forecasting how asphalt materials will carry out and respond to ecological conditions over time. This may include a change in the material's properties as asphalt often becomes gradually viscous, stiff, and brittle over time known as age hardening. Asphalt quality testing can help calculate the timetable of age hardening and calculate the effectiveness of additional materials. It may be added to alleviate or slow down the age hardening process.
Water permeability is another important characteristic of asphalt that states if too much water penetrates the material. It can negotiate adhesion throughout the road structure leading to problems. Laboratory asphalt quality control testing can measure the material's resistance to fuel, water, and other substances. Moreover, adhesion to other roadway components like crack fillers and sealants becomes difficult. Asphalt quality testing gives constructors the data they need to recognize potential issues, find explanations, and enhance their products for long-term performance. And also allows for the isolation of specific variables, and more accurate investigations can be direct in a laboratory than a real-world setting.
Different Asphalt Tests for Better Performance
Asphalt quality testing is critical for enhancing the lifetime of a pavement. Fragile asphalt mixtures can cause cracking and rutting, so to evade premature pavement failure causing extensive damage and traffic safety concerns. We must be able to sufficiently measure all the materials' properties. Thus asphalt quality control testing must be able to execute quality control. Quality assurance tests to regulate which mixtures will succeed and which ones will flop. In order to evaluate which mixtures will perform fine, test conditions must precisely represent and pretend real road conditions.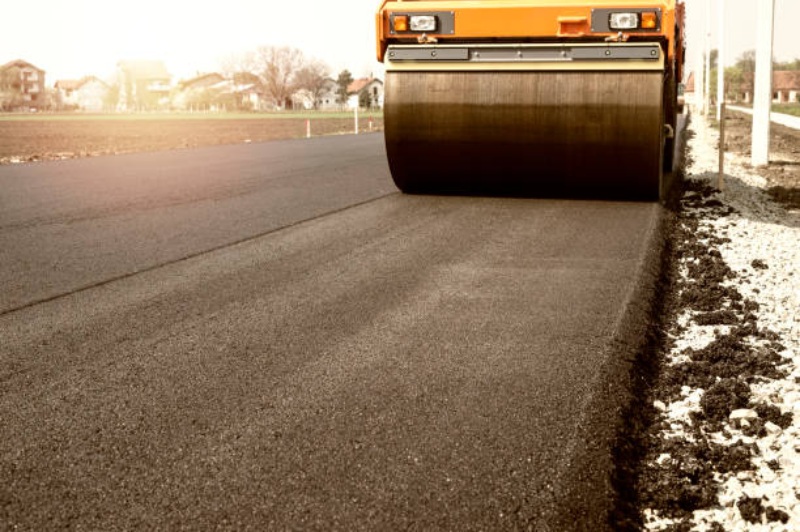 Elasticity Asphalt Testing
Asphalt road pavements can shift and move over time in performance with the earth's surface. This is chiefly caused by thermal expansion and other weather-related deviations. However, in certain parts of the globe, tectonic activity can also play a starring role. The elastic properties of the asphalt material are key to averting the surface from cracking or shredding as a result of these shifts. Elasticity asphalt quality control Material Testing Services Edmonton can measure. The elastic recovery performance with a common elasticity test method for asphalt like ASTM-D6804 which requires a ductilimeter to calculate elastic recovery.
Softening Point Testing
Pure asphalt is hardly used in road construction projects. Mostly asphalt materials are made with binders, fillers, and other materials that work to enhance or adjust the physical properties of the material. One feature affected by the count of polymers is the softening point. Softening point asphalt testing is ideal for evaluating how much polymer material can be mixed before. The final product becomes extremely vulnerable to cracking in high temperatures. ASTM D36 is a common method for calculating the softening point of asphalt materials.
Filler and Sealant Testing
Most asphalt roadways are built, refurbish, and enhance with sealants and fillers over time. Sealants and fillers are used to build a tight seal between the road pavements and infrastructure essentials or repair cracks that come on the surface. The enduring performance of these sealants and fillers depends on their ability to stay united. The asphalt material under stress and preserve performance when expose to oil, water, or other fluid materials. These properties can be dignified objectively in a laboratory setting, which offers manufacturers the opportunity to test material performance. Solve any possible shortcomings before inauguration. ASTM D5329 & ASTM D6690 are common sealant and filler tests.
Flash Point Testing
The flash point asphalt testing is the lowest temperature at which a spark causes the vapors from a material to clasp fire as a flash under precise test conditions. These volatiles burn, which is particularly dangerous. Asphalt quality testing is crucial to specify this temperature for each asphalt material grade The lesser the flash point temperature. The more complex the susceptibility of the material to catch fire. Alternatively, the higher the flash point temperatures, the benign the material.
Central Material Testing ensures the longevity of your Compounds
Central Material Testing (CMT) Laboratories is proud to offer a strong portfolio of asphalt quality control testing services. It help you calculate the performance and lifespan of your asphalt constituents. We help with asphalt quality testing to demonstrate compliance with industry standards, functioning through a product development challenge, or raising a new product. CMT is the material testing services company in Edmonton you can count on to keep your project on track. You in finding the solutions you need. Our accredited laboratory is equipped with hi-tech testing equipment and staffed by materials professionals. You can count on precise data and instant turnaround times in the industry.