With the world running at a faster pace; more and more people are inclined to live in metropolitan cities. The city and counties have been expanding beyond the limits thus causing security concerns and issues to society. With all this; there is an immense need for high-rise buildings, to sum up, more population in a lesser space. Many new construction projects are based on this and the success of any construction project depends on the material used and its testing during the construction period. Material testing in Edmonton is important in terms of safety and integrity. The construction project's life relies comprehensively on material testing and site checks. Construction Material testing in Edmonton puts resources like soil, rebar, concrete, structural steel, and masonry via a sequence of assessments that inspect and analyze performance before and during construction. Whatever the construction project whether new or old needs renovations, additions to existing construction, and upgrades to older construction. Construction testing services and site inspections are essential throughout the construction procedure to certify a quality construction project upon completion.
Construction lab testing in Edmonton is best provided at Central Material Testing, an Edmonton-based testing & inspection company. We provide onsite and lab testing with instant & quick results drawn. Our experts and trained staff will help you to know the required services evaluated by the type of project, location, and the land conditions on which the project has to be built.
What is Construction Materials Testing in Edmonton?
Construction materials testing in Edmonton involves the crucial examination of all fundamental materials used in the construction project. Engineers need to guarantee that the respective products can endure certain conditions and fulfill increasingly complex domestic and international building standards (ASTM) and regulations. Construction testing services if not performed well may result in a collapsed structure right after a few years of construction. The building projects may get delayed and quality may be negotiated, resulting in amplified liability risks and reduced lifespan of their belongings.
Why Construction Testing Services?
To ensure materials are fit for construction purposes.
To get certification by fulfilling current guidelines and building protocols
To figure out why materials are deteriorating during construction
To resolve patent or legal disputes
To improve materials performance through construction testing in Edmonton and through certification
To standard against competitors' materials.
How Construction Materials Testing Companies Can Benefit your Construction Projects
Materials manufacturers and semi-finished products are accountable for the quality and enactment of their material in construction over short and long-term periods. Material Testing Services in Edmonton and certification declare contractors, construction property owners, and developers that the construction materials employed in their projects can meet safety and environmental sustainability necessities. Construction lab testing in Edmonton can therefore help your construction project in the following ways:
The material test is performed by meeting internationally recognized regulatory requirements and standards.
Diminish your risk of non-compliance and legal liabilities with your construction projects with the best construction material testing in Edmonton.
Protect your construction site reputation with material testing and certification that lessens the probability of expensive and image-damaging material recalls.
Construction lab testing in Edmonton gives a competitive edge with independent certification that increases material quality compatibility and safety protocols of the construction building. It will boost the engineer's confidence in the material.
Central Material Testing offers globally recognized testing standards and experts to perform those tests with local requirements.
Regulatory Requirements for Construction Material Testing in Edmonton
Construction material testing in Edmonton needs to follow some regulatory requirements for large-scale construction site projects. Definite building material codes and guidelines may vary from state to state. However, ASTM standards and other material testing standards are followed to gain approval for a construction project. Managers must work with licensed and recognized material testing professionals like CMT before the groundbreaking of their construction projects.
Regulatory requirements for construction site projects are primed to guarantee compliance with safety practices. Subsequent regulatory requirements show a number of key benefits and can support you in construction projects:
Certify the Right Materials
Building location, land, and standard codes for materials must be checked before and during the construction period to check the quality of materials. To repeat, material testing is completed on the structure with onsite testing prior to further building up. Construction Material Testing in Edmonton is done on the construction materials that need to be tested and inspected periodically all the way through the construction process for quality control.
Highlight Risks
Construction testing services highlight risks that happen as the construction project is proceeding. By construction material testing in Edmonton, the foundation and the structure can be immediately notified of any complications. Engineers and managers can then divert the construction on a different track. Material testing is a great way to problem resolve & risk diversion. If material testing and inspections are not performed during construction, any difficulties or failures that happen long after construction is accomplished could result in a trial. Potential difficulties comprise non-compliance with building standards and codes, rust, and mold that could lead to material deterioration. Moreover, moisture, air content, or compaction in the material causes severe structural failures, or even building collapse.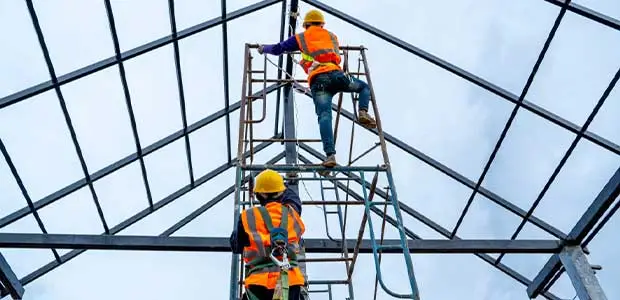 Avoid Expensive Mistakes
Construction material testing in Edmonton and inspections during the construction procedure need ounces of prevention. The effectiveness of recurrent testing throughout the building process in the beginning, middle, or end is worth the upfront costs. Taking early precautions will save the time and expenditure of rebuilding, avoid litigation, and worst-case situations, building collapse or malfunction.
Increase Safety
Construction testing services and inspections are an extension of safety gear. Use of proper gadgets like helmets, vests, goggles, and so on are designed for protection. Carrying the building and people's safety will result in a safe structure & construction environment. Construction material testing in Edmonton ensures that the materials are structurally safe with testing and inspections throughout the construction practice rises the structure's overall integrity and safety.
Central Material Testing has professionals that better understand the importance of construction material testing and inspections. We provide a number of field and lab testing services with expert technicians to certify that the construction project meets building standards and codes with the appropriate construction materials for the building and land on which it is built upon.