Asphalt is a flexible and durable material that has been used for pavement installation for over a century. In the earlier 19th-century asphalt pavement became widespread due to its durability, flexibility, and cost-effectiveness. Asphalt pavement is one of the most prevalent materials used for the installation of parking lots, roads, and other outdoor surfaces. However, the quality of the asphalt used for pavement installation plays a critical role in the lifespan and performance of the pavement. In this blog, we will discuss why asphalt is used for pavement installation and its stepwise installation to get maximized benefits.
What is High-Quality Asphalt?
High-quality asphalt is categorized by its ability to resist rutting, cracking, and deterioration over time. It is usually made from a blend of binder, aggregates, and additives that have been cautiously selected and verified to ensure optimal performance. Asphalt Testing in Edmonton involves evaluating the physical and chemical properties of the material to determine its durability, strength, and other key features.
Why is Asphalt Used for Pavement Installation?
Asphalt pavement is employed due to its ability to withstand heavy traffic and severe weather conditions. Unlike concrete, asphalt is a versatile material that can expand and contract with temperature gradient, making it less likely to crack or become impaired. Moreover, asphalt is a cost-effective material that needs minimal maintenance, making it a perfect choice for large-scale construction projects such as roads and parking lots. Asphalt is also a sustainable material that can be reused and recycled. In fact, reclaimed asphalt (RAP) can be used to build new asphalt mixes, reducing the need for virgin materials and protecting natural resources.
Steps to right Asphalt Pavement Installation
Asphalt pavement installation is a critical aspect of road construction and maintenance. To certify durability and longevity. It is critical to follow a well-defined process that includes appropriate asphalt testing and quality control. Here is the complete 7-step process for asphalt installation:
Step 1: Site Preparation
Site preparation includes clearing the area of any vegetation or debris and ensuring proper drainage. Demolition and elimination are completed using heavy machinery, including forklifts and small bobcats, front loaders, and large dump trucks. Fragments are then removed. The subgrade must also be appropriately graded and compacted to offer a stable base for the asphalt.
Step 2: Base Course Placement
Once the site preparation is done, the next step is to place the base course which provides additional support to the asphalt pavement and supports to distribute the load evenly. The sub-base provides a stable surface to upkeep new pavement and acts as a frost barrier to help lessen cold damage due to freezing and thawing. The thickness of the base course relies on the Soil Testing Edmonton conditions and the anticipated traffic load.
Step 3: Binder Course Placement
Binder course is the next layer of asphalt pavement and offers additional support to the surface layer. The binder layer is a large aggregate mixed with oil, building it very strong and durable. The binder layer is detrimental to the strength of any new asphalt surface. The thickness of the binder course is typically between 2 to 4 inches.
Step 4: Surface Course Placement
The surface course is the upper layer of the asphalt pavement that comes into contact with vehicles. Surface asphalt is made up of sand, small aggregate, and oil. This mixture of materials creates jet-black asphalt that provides a smooth ride and an attractive shiny finished surface when installed appropriately. The thickness of the surface course depends on the anticipated traffic load, but it is typically between 1.5 to 2 inches.
Step 5: Compaction
Compaction is essential to ensure that the asphalt pavement is thick and durable. Roller loaders are used to make the compaction even stronger. Proper compaction also helps to avert future problems such as cracking and rutting.
Step 6: Asphalt Testing in Edmonton
Asphalt testing in Edmonton is crucial for ensuring the quality and performance of the asphalt employed for pavement installation. There are numerous factors that can shake the quality of asphalt, including the manufacturing process, the source of the materials, and the situations under which it is elated and installed. To ensure asphalt quality, it is important to carry out regular testing throughout the development and installation process. This comprises testing the raw materials, the final product, and the pavement after installation. Some of the most significant tests for asphalt testing in Edmonton include:
Marshall Stability Test: It measures the resistance of the asphalt mix to distortion and failure. Higher Marshall stability ensures strong and durable pavement.
Aggregate Gradation Test: It measures the size distribution of the aggregate employed in the asphalt mix. The ultimate gradation ensures a resilient and tough pavement.
Viscosity Test: It measures the viscosity of the asphalt, which is a key factor in defining its workability and performance.
Density Test: It includes measuring the density of the asphalt pavement that is significant for ensuring proper compaction and durability.
Step 7: Asphalt Quality Control in Edmonton
Asphalt quality control in Edmonton is the last step in the asphalt pavement installation process. It guarantees that the asphalt pavement is assembled according to definite standards and fulfills the required quality standards. Some of the key features to consider when applying quality control trials for asphalt pavement include:
Materials: The excellence of the raw materials used to make the asphalt is vital for ensuring the quality of the final product. It is essential to select high-quality materials and certify that they are appropriately stored and handled.
Manufacturing: This can have a substantial impact on the quality of the asphalt. It is vital to follow established procedures and employ equipment that is properly calibrated and preserved.
Installation: Proper installation is crucial for ensuring the permanence and enactment of the asphalt pavement. This includes proper grounding of the subgrade, asphalt compaction, and proper sealing of the edges.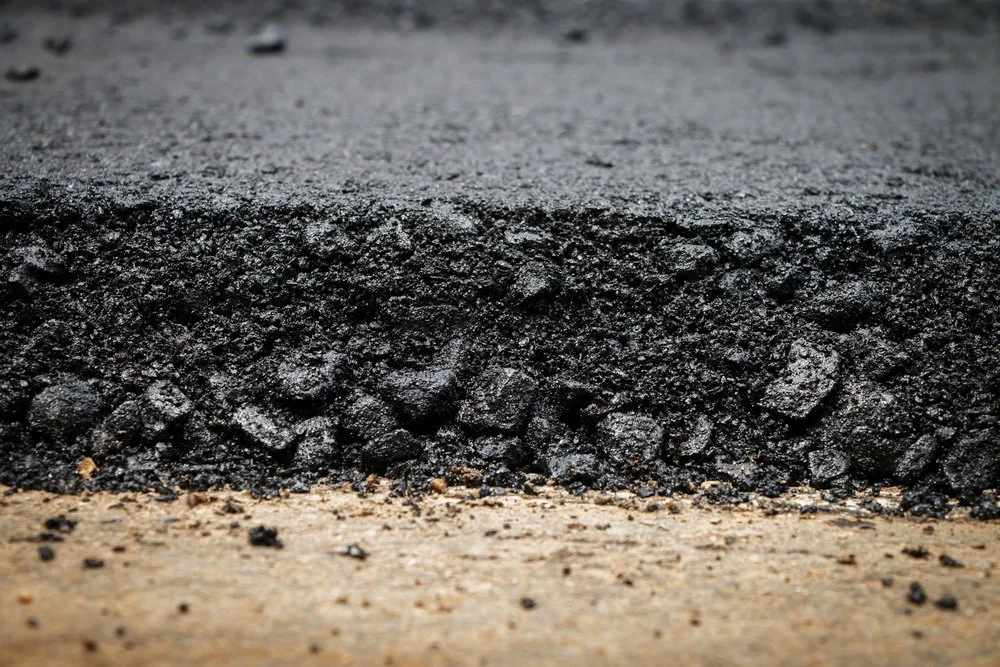 Benefits of High-Quality Asphalt Pavement Installation
Asphalt pavement installation is a multifaceted process that requires careful preparation and execution but once done appropriately yields excellent properties:
Better Durability: Asphalt is more resistant to weathering, wear, and tear as well as other types of impairment that can result in premature pavement failure. This means that your asphalt pavement will require fewer repairs and maintenance, last longer, and eventually save you money in the long run.
Enhanced Safety: Pavements made from asphalt are smoother, leveled, and provide better adhesion, which can decrease the risk of accidents and injuries. Moreover, high-quality asphalt can support and prevent skidding and hydroplaning, particularly in wet or slippery situations.
Superior Aesthetics: Asphalt can be tailored to meet your specific design requirements which include texture, color, and finish. This permits you to create a functional pavement with visually appealing and matches your surroundings.
Improved Environmental Performance: Asphalt can be prepared from recycled materials, dropping the need for virgin resources and reducing the environmental impact of pavement construction. Moreover, asphalt pavement is 100% recyclable and can be reused at the end of its service life.
Asphalt being a versatile material plays a crucial role in construction projects for roads and pavements. Central Material Testing Lab in Edmonton works with experienced professionals who recognize the unique challenges of the region. We are offering testing services for concrete, asphalt, sand, and other construction materials to give relief to contractors, engineers, and owners. Get the quotation for your next project.