Soil is a natural occurrence that has higher stability and strong construction & plantation capabilities. However, soil testing Edmonton plays a crucial role in making well-versed decisions about whether the soil has enough strength for the construction conditions.
What is Soil Testing?
Soil testing Edmonton is apparently a simple process of sending soil samples into a lab where the technicians perform an analysis of the soil sample based on what particles are grown in that soil. This determines where the corrections are needed. Soil Testing Edmonton is an important process that plays a critical role in making informed decisions about construction sites. It includes assessing the properties and features of the soil to define its suitability for construction projects. Through thorough soil testing, engineers and construction professionals can find and assess risks, potential challenges, and design suitable foundations and structures. Central Material Testing is an Edmonton-based material testing services company that evaluates the process of soil testing. Its importance in construction, and the several methods and tests performed to gather critical information about the soil's performance and composition.
Importance of Soil Testing Edmonton
Soil testing Edmonton is crucial for construction projects due to several reasons. Primarily, it helps evaluate the soil's load-bearing capacity which directly affects the stability and design of building structures. Critically evaluating the soil's properties, engineers onsite can select the correct foundation types and certify the safety and durability of the construction building. Additionally, soil Edmonton helps in identifying potential problems such as excessive settlement, soil erosion, or swelling. Central Material Testing helps in detecting these issues early on, owners and engineers can take preventive measures and apply suitable engineering solutions to alleviate risks and minimize future glitches.
Moreover, soil Material Testing Services Edmonton provides valuable evidence about the soil's composition, including its clay content, organic content, and moisture content. These records help in defining the soil's suitability for definite construction purposes, such as building foundations, road construction, or landscaping.
Methods of Soil Testing in Edmonton
Central Material Testing offers soil Edmonton includes a systematic approach that contains several methods and tests to collect accurate information. Below are some frequently use methods in soil testing:
Visual Site Inspection: The first step to assess the construction site is a visual examination where engineers observe the soil's color, structure, texture, and presence of water bodies or any vegetation. This delivers preliminary insights into the soil's properties and potential concerns.
In-Situ Testing: These tests are conduct straight on the construction site to assess soil properties without unsettling the soil. Standard penetration tests (SPT) determine the resistance of the soil to penetration by a standard sampler, yielding information on its strength and density. In-Site Soil Testing Edmonton includes cone penetration tests (CPT) use a cone-shape probe to analyze. The soil's resistance and offer data on its compressibility and shear strength.
Soil Sampling: Soil Testing Edmonton also undergoes soil sampling which involves collecting representative soil samples from several depths at the construction site. Soil samples are obtained using altered techniques like hand auger, auger boring, or mechanical drilling. These samples are then investigated in a laboratory to define their physical and chemical properties.
Laboratory Testing: Laboratory testing Edmonton involves analyzing soil samples in controlled environments. Numerous tests are conducted, including moisture content determination, grain size analysis, Atterberg limits test, consolidation test as well as direct shear test. All such tests provide detailed information about the soil's permeability, compaction characteristics, physical properties, and shear strength.
Geotechnical Instrumentation: Geotechnical instruments, such as inclinometers, piezometers, and settlement plates. The construction site to observe changes in soil behavior with time during the construction period. This constant monitoring helps in recognizing any subsurface movement, changes in groundwater levels. Soil consolidation providing critical data for construction design and safety.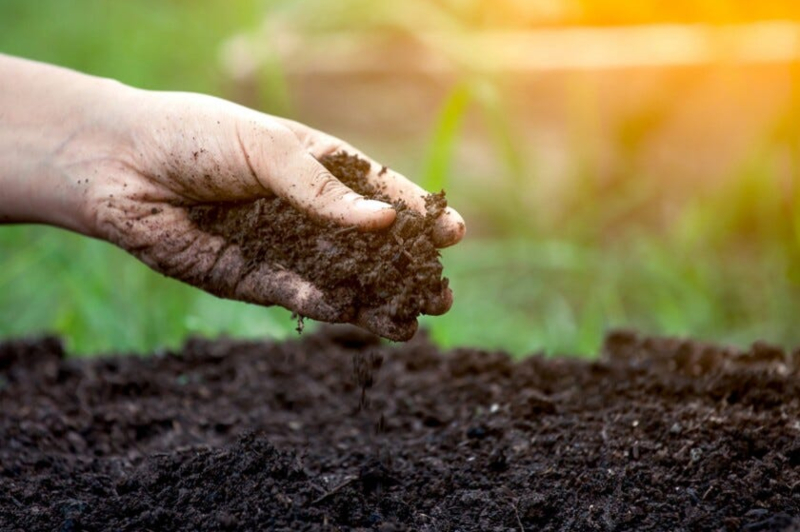 Interpreting Soil Test Results and Critical Decision-Making for Construction Sites
Evaluating the results of Testing Edmonton is critical for making well-versed decisions regarding construction sites. Experience geotechnical engineers analyze the information obtain from soil tests and equate it with relevant design standards, codes, and previous experience. Managers and engineers consider factors such as settlement, stability, bearing capacity, and environmental impacts to define the best course of action. Here are some key characteristics to consider:
The soil's bearing capacity is a crucial factor for planning foundations. Engineers evaluate the soil's load-bearing capacity to define the type and size of foundations mandatory to support the planne structure. Soil and Material Testing Lab in Edmonton results guide the collection of suitable foundation systems, such as deep foundations, shallow foundations, or specific techniques like pile foundations.
Soil settlement can result in structural deformations and compromise stability. Testing Edmonton analysis results allow engineers to estimate the potential settlement and take suitable measures to control or alleviate it. This may include soil improvement techniques, such as grouting, compaction, or soil reinforcement.
Soil testing Edmonton helps estimate the stability of slopes and edges. The soil's shear strength and cohesion analysis allow engineers to work on designing appropriate slope protection measures. With reinforcement techniques, retaining walls, or drainage systems, to avert slope failure and erosion.
Soil testing Edmonton provides perceptions of the environmental impact of construction projects. It supports assessing groundwater quality, identifying. The presence of contaminants, and determining the suitability of soil for activities like landscaping or waste disposal. This information supports in development of appropriate plans for environmental protection and acceptable construction practices.
Soil testing Edmonton is a vital step in the construction process, allowing informed decision-making and certifying the safety and durability of structures. Through thorough soil tests using various tests, engineers and construction specialists can assess soil properties. Recognize potential risks, and plan suitable foundations and structures. Central Material Testing is a comprehensive soil testing company that makes wise decision that minimizes risks. Increases construction competence, and contributes to the entire success of construction projects.