There might be a few questions that can arise in someone's mind when he/she thinks of a construction project; does material testing services Edmonton really plays its part in the strong foundation? The answer is yes!!! The foundation of a construction project relies on the firmness and stability of the base work to a large extent. Moreover, material testing services Edmonton not only build a stronger foundation but also a robust structure for longevity and durability. Material testing in Edmonton is a vital aspect of any construction project. It certifies that the materials used are of genuine high quality, safe, and durable, eventually contributing to the success and permanency of the built environment.
Material Testing Services Edmonton
In the era of high-rising construction, the quality and reliability of materials used can make or interrupt a project. Material Testing Services Edmonton ensures that the materials must meet the required standards for the durability, safety, and overall success of the construction endeavor. Best material testing in Edmonton involves evaluating the properties and characteristics of construction materials to certify they meet the specified standards and that high performance is intended. Material testing services Edmonton play a pivotal role in construction projects.
Appropriate Materials Selection
The basis of successful material testing begins with choosing the accurate construction materials. Architects, engineers, and project managers must cooperate to choose materials that are suite to the environmental conditions, load-bearing capabilities, and specific project requirements. Material testing services Edmonton are responsible for finalizing the most appropriate materials based on their expertise in different material properties and their performance under various stress conditions.
Once materials are select, the next step includes establishing testing standards and protocols. Material testing in Edmonton should be conducted in accordance with documented industry criteria and codes. These codes ensure uniformity and trustworthiness in the testing process. Material testing services Edmonton are responsible for categorizing the appropriate testing methods and measures. Moreover, the testing services adhere to the guidelines set by authentic organizations such as ASTM International, ISO, and other relevant bodies.
Comprehensive Material Testing in Edmonton
The core of Materials Testing in Edmonton lies in conducting a wide range of tests to assess the properties of the select materials. The comprehensive testing list includes chemical tests (pH levels, corrosion resistance), mechanical tests (compressive strength, tensile strength, flexural strength), thermal tests (expansion coefficients, thermal conductivity), and more. Material testing services experts must be skilled in employing various testing equipment and techniques to make sure accurate results. These investigations help to authenticate whether the materials meet the requisite standards and whether they are capable of withstanding the anticipated stresses and conditions or not.
Proper documentation of the testing results is essential and the professionals must precisely record all testing procedures, observations, and results. This documentation serves as a decisive reference for regulatory agencies, project stakeholders, and future maintenance and inspections. Clear and comprehensive reports provide transparency and liability which ensures that any concerns or deviations from standards are quickly address. Material testing in Edmonton works beyond the laboratory. This helps in quality assurance throughout the construction project and continuously monitors the materials being used. Material testing services in Edmonton ensure that they adhere to the test specifications. In case of any discrepancies or defects are detect, correct actions should be taken to resolve the situation. Proper material testing in Edmonton may involve halting construction until the materials are exchange or issues are resolve.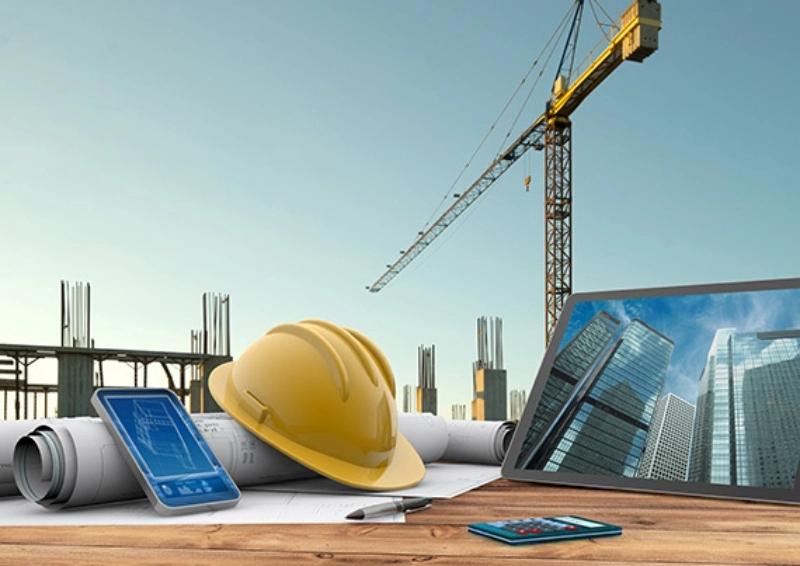 Risk Mitigation with Material Testing Services Edmonton
Using substandard or mismatch materials can lead to catastrophic failures, jeopardizing lives and causing significant financial losses. Material testing services Edmonton help alleviate such risks by recognizing potential weaknesses or flaws in materials before they are integrate into products or structures. This practical approach to risk management certifies that materials are appropriate for purpose and capable of enduring real-world conditions. Moreover, Material Testing Lab in Edmonton and companies provide authentic insights into the suitability of diverse materials for specific applications. By assessing materials under various conditions and stressors, material testing services Edmonton help manufacturers and researchers make well-versed decisions about which materials to use. Thus, contributing to improve structural performance and longevity.
Material Testing Services Edmonton Demand Unique Properties
Different construction projects demand unique material properties and characteristics. Material testing services Edmonton offer tailored testing solutions personalize to specific needs. Whether it's a tensile strength test of steel for a bridge construction project or evaluating the thermal expansion of polymers; material testing in Edmonton can design tests that precisely mimic the expect operating conditions. Material testing gives a wealth of data regarding performance, material behavior, and limitations. Material testing services Edmonton provide clients with complete reports that detail the results of several tests. These reports offer qualitative and quantitative insights that enable engineers, designers, and decision-makers to sort inform choices about design modifications, material selection, and overall project policies.
Central Material Testing Edmonton
Central Material Testing is a testing company offering reliable raw material evaluation and structures base in Edmonton. It understand the significance of material testing for gigantic construction projects. Now we have recognize years of trust and confidence in customers with field and laboratory material testing in Edmonton. We execute each test with precision whether it be non-destructive or destructive on the materials estimating their compatibility with the construction project. We have tools for tensile, compression, hardness, and other foundation & reinforcement testing services.
Moreover, we offer material testing services for fields and laboratories for construction quality assurance and controls. We run in-house and portable laboratories with expert specialists that perform testing of steel, soils, concrete, asphalt, and aggregate. We offer best testing services that are critical in providing accredit and authentication of construction materials and methods, engineering design specifications, regulatory requirements, and local authority design.