Digitalization is emerging as a co-partner to almost all industries in the world. Technology is facilitating industries to make their processes compact and shortened. The industry that is getting benefits from digital technology includes agriculture, manufacturing, retail, and construction industry. Construction companies need to evaluate construction material testing in Edmonton and for field construction testing services the companies can send the samples for construction lab testing in Edmonton to get reports digitally. This is the best way to get reports with the shortest span. So, the digitalization era has finally reached construction contractors and their businesses to attain the biggest advantage related to the industry.
Unlike in the past, the majority of construction firms will not operate the same way they were decades ago. As new technologies have been emerging at a rapid pace, contractors are quite flexible to change. These digital technologies are extremely beneficial and the construction industry seems to get maximum benefits out of them.
What are Gearing Up Construction Industry Alterations?
The world is continuously changing and many industries have to adjust to those new developments. The change is unescapable whether one wants it or not. Accepting it now can make a massive difference in both competency and cost reduction.
Construction testing services need to analyze their enduring methods and identify that the development of such old trials will soon be replaced by new digitized solutions. Digital technology is the the-sooner-the-better answer to global trends and here are some trends that are particularly gearing up the change.
One of the biggest facilitators of change is urbanization. The urban population in the world is constantly growing. Recent research conducted by the World Economic Forum estimated that around 200, 000 rural people are moving to urban areas each day. Thus, advanced demand for construction lab testing in Edmonton not only to build residential buildings but also schools, roads, hospitals, power, and water plants, etc.
Resources deficiency and waste assembly
Recycling has been emphasized for years now, but it's more desirable now than ever. The extraction of materials employed in the construction industry has amplified and new resolutions have to develop in order to break this environmental mistreatment. Digital technology could lessen this issue.
Currently, construction companies are putting efforts to evaluate the solution for increased productivity even by 1%. One of the major reasons is the labor shortage as construction Material Testing in Edmonton is facing a serious lack of talent in the industry. It's becoming much more difficult to find specialists to hold high positions in testing & evaluation and the risk of a labor shortage is more complex than ever.
Pollution becomes a concern when more people settle down in urban areas generating more carbon for the environment. Carbon is altering the climate across the sphere and it's gearing up the construction industry to modify its ancient methods to lessen its emission. A lesser ecological footprint is essential in implementing digital solutions for a better tomorrow.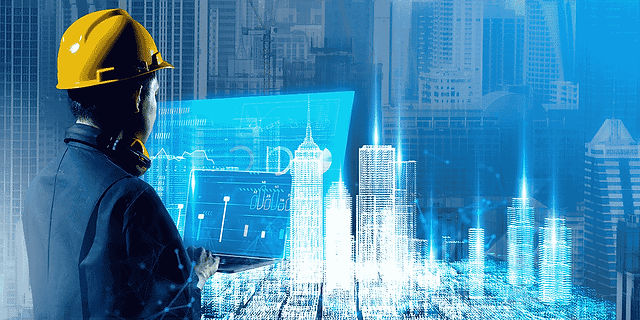 Digital Technologies Compensating the Construction Industry
Construction testing services in Edmonton share that construction methods and productivity have been uniform for ages. Only 8% of the companies declare them having cutting-edge technologies for construction lab testing in Edmonton. The rest majority think they're followers. There are numerous other reasons why construction testing services have to become more digitized. Safety in the construction site is actually a priority to minimize the number of calamities on the site. The change from physical to digital is taking place through various technologies mentioned here:
Construction Site Management
Digital technology can back personnel management and all capacities of operation. Central Material Testing offers a unique GPS tracking system that helps construction companies to monitor delivery times. Moreover, tool-tracking software inhibits companies from big losses as the gear is generally worth thousands of dollars lastly, digital access software tells administrators who entered the construction site for identification as well as access control. Digital collaboration podiums help managers to track the progress and regulate its performance.
Structure Information Modelling
With the development of digital technology, Central Material Testing Lab in Edmonton has improved the systems and technologies to work drastically. It permits a digital representation of construction buildings in a 3D form, not on outdated blueprints. This resolution is actually modeling the future of the construction industry. It employs historical data and estimates to improve plans and design the entire process in the most well-organized way.
3D models are enhanced and represent reality in a visual way. Corporate practice is linking virtual reality and augmented reality with material lab testing in Edmonton to achieve greater results and effectiveness.
Mobile Software & Technology
Construction site companies and project managers can monitor the labor progress from their offices without visiting remote construction sites. This resolution is extremely time-efficient. Staff can use their mobile phones to contact each other and inform on the progress together with digital pictures for confirmation and inspection.
Central Material Testing can help to develop special apps to schedule work, manage, and generate reports for office management. It increases productivity considerably. Most of this mobile software is cloud-based permitting everybody to access real-time data.
IT companies build other various software such as clatter detection software which supports to prevent of casualties ensuring work safety. Furthermore, usual people also know about technological advancement in modern residential buildings. Smart buildings are becoming popular and all starts with a construction company.
Construction companies need to perform construction material testing in Edmonton and update technologies from manual systems to a digital setting to be benefited observability. Businesses can save the future with advanced software solutions. As IT becomes more complex, companies have to practice observability tactics to make a more visible environment. Construction startups can spontaneously diagnose systems and software, extricate issues, and recognize anomalies proactively. This can support you to scale more competently.
Augmented and virtual reality
Construction site strategic planning is crucial but can be done with the practice of VR and AR. Virtual reality is generally used to train laborers and augmented reality supports prevent possible hazards. Such emulators are of prodigious importance for workers, but very few make the custom of it.
Analytics can help construction site managers analyze their timelines, material cost, and further stages of a project with a very slight risk of failure. Such information is extremely beneficial to improve productivity and competency. Having an idea of execution mapped out offers insights into possible problems and allows workers to adjust construction projects in order to evade them. However, analytics can be employed to rise the number of projects. Every construction company has a website where they publicize their service. They incorporate SEO strategies to target more customers and intensify income.
Artificial intelligence AI and Machine Learning ML
AI and ML proved their practicality in the construction industry. It turns bundles of collected data into forecasts and allows managers to stand out and be more reasonable. Smart mobile apps, devices for construction, and robots help to intensify productivity and protection.
Algorithms employed by AI report all errors arising on the construction of Soil Testing Edmonton and recognize different building defects by their size, shape, and location.
Conclusion
Digital technologies help to improve higher profit margins, time efficiency, reduced cost, better collaboration, and efficiency with a positive influence on the construction industry. Tech-based software adoption and innovation implementation remain competitive and let your construction company flourish in a tremendous manner. Get the quotation for your construction project at Central Material Testing for affordability and reliability.